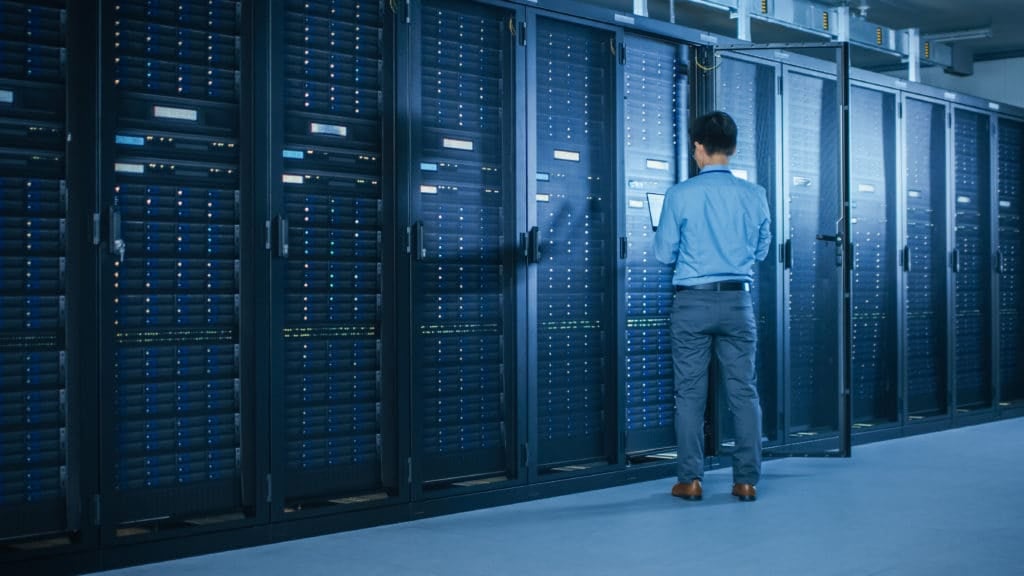 If there's any trend that has accelerated the efficiency of field service workforces in the last decade, it's the expansion of on-the-go, mobile-enabled workflow systems. Leaders at New Era Technology, a trusted global technology adviser, needed an operations management platform to manage its field service operations in order to complete its mission of securely connecting people, places, and information.
With over 2,000 employees and more than 45 offices worldwide, New Era deploys technicians both in a BAU/BreakFix, on-demand model and a scheduled manner, with technicians performing IT Field Service tasks. The company supports its worldwide customers with technology solutions and services ranging from cabling and infrastructure to working on network gear, user desk support, and performing surveys.
"We were seeking a platform that could be easily used by technicians globally, whether they were using an Apple or Google device," says New Era's Vice President of Field Services, Rob Carbone. "Lack of transparency of operations in the field was a particular challenge. We needed something that would give technicians the ability to work transparently, regardless of where they were, we specifically wanted a SaaS model."
New Era began its search by vetting multiple software providers, ultimately selecting Chekhub because of its complete system functionality and ability to deliver a solution tailored to meet New Era's specific needs. New Era now regulates its work product in the field over a large geographic area by using checklists.
"With this operational management system, we aren't just getting a base product and adding modules on top of it. It's more of a partnership with Chekhub, we were able to have a say in the product and drive some of the things our clients were looking for." – Robert Carbone, Vice President of Field Services, New Era Technology
"We really enjoy the drag and drop feature for the checklist," Carbone says. The technology provider easily creates a checklist in a template format for all technicians, ensuring work is properly completed. The Chekhub app even allows technicians to add notes in the field and complete the checklist in real-time, accelerating project completion. New Era customers are also provided with a detailed task list for each job, giving them assurance their technology needs are being fully met.
The Chekhub platform has also provided the operational transparency that New Era was seeking. In the past, the was no way to track technicians' locations and standardize procedures to validate that work was being done correctly.
"We now have geo-fencing of technicians for simple check-in and check-out. Having the technician location enabled on a map is especially helpful when you're running a large ops center and dealing with the volume we deal with daily."
Partnering with Chekhub has allowed New Era to interconnect many different service divisions by having everyone on the same platform. As a result, New Era can effectively manage over a thousand technicians throughout 48 states in a centralized operations center. This has empowered the company to internally scale this entire division. By seeing the work performed and receiving reports in real-time, thereby eliminating delays from spreadsheets and manual reporting, New Era has reduced costs and increased overall effectiveness.
"Chekhub has enabled use to be more proactive instead of reactive, which is a huge advantage in the operations efficiency play. Not having to wait or repeat the job has saved us money in the long run," says Carbone.
About New Era Technology:
New Era Technology is a global managed technology solutions provider. New Era serves as a trusted advisor to more than 9,000 customers worldwide. Customers rely on New Era's seamless blend of solutions that securely connect people, places, and information in a rapidly changing digital world. With offices around the globe, New Era has offices in the Americas, the United Kingdom, APAC, and Europe.
About Chekhub:
Chekhub is a best-in-class SaaS platform designed with a focus on empowering frontline teams to perform their work with greater clarity, precision and efficiency. As the premiere software for operations management, the platform combines all your schedules, locations, assets, teams, and workflow processes in one powerful, easy-to-use digital platform for technicians, management and customers alike. With Chekhub, organizations can manage and maximize their daily operations and eliminate critical errors – allowing them to deliver an exceptional customer experience, increase profitability and successfully scale their business.