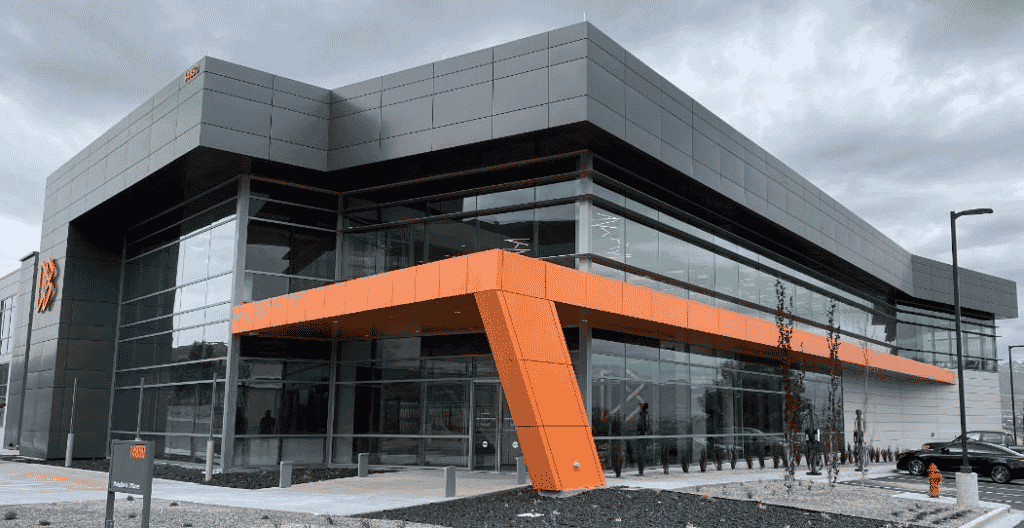 Owning and operating 65 data centers around the globe is no small feat, requiring minute-by-minute oversight of hardware assets and cloud management. DataBank, a leading provider of enterprise-class data centers, cloud and interconnection services, nearly tripled in size after acquiring zColo in 2021. In order to streamline and consolidate workflows across the scaling company, DataBank required a centralized and reliable solution to support its fast-paced operations. Using the Chekhub Data Center Operations Platform, DataBank extends confidence to its customers ensuring their applications and data are always secure, compliant and available.
DataBank promises 100% uptime and availability of data, applications and infrastructure for Fortune 500 companies worldwide. With sixty data centers in the U.S. and five in Europe, the company's data center managed services are anchored in world-class facilities. Its customized technology solutions are designed to help enterprises, technology and content providers effectively manage risk, improve their performance and allow them to focus on their core business objectives.
After acquiring zColo in 2021, DataBank nearly tripled in size and needed to consolidate all types of functions and applications as the two companies merged. DataBank's executive team wanted a centralized platform to streamline and standardize operations, including break fix, change control, facility rounds, preventative maintenance and asset management.
Interactive Real-Time Task Tracking
"We liked what Chekhub had to offer, so we decided to use Chekhub as our new solution," said Charles Reed, DataBank's Senior Director of Physical Security/ESG. "We had to consolidate all types of functions and applications as DataBank and zColo came together, and we saw we could roll many of those functions and tasks over into the Chekhub platform."
Chekhub allows users to create configurable checklists for tickets and rounds to digitally dispatch in the field. Each end user has clarity on the: who, what, where, how and when a ticket is due. Management teams gain real-time visibility through the platform to see when technicians open their assigned tickets, work through the checklist, and complete their tasks for approval.
"I was impressed that Chekhub invested considerable effort to obtain best of breed security and infrastructure to support our most rigorous compliance frameworks."

-Vlad Friedman, DataBank CTO
Reliability and Security
Before implementation, DataBank CTO Vlad Friedman's team spent considerable time vetting the Chekhub platform. "We had to make sure the Chekhub platform was technologically sound, secure, robust, and scalable – and that it would make a material positive impact our business without investing additional resources into operating the product," said Friedman.
"We performed significant diligence on the infrastructure and security of the platform to ensure compliance with our rigorous standards. I was impressed that Chekhub invested considerable effort to obtain best-of-breed security and infrastructure."
Empowering the Frontline
Friedman also knew that confirming buy-in from DataBank's frontline technicians was critical to the platform's success. "We had our technicians carefully review the product. They saw that the functionality was far superior to what we had with MOPstar," he said. "It puts the power of control back into the users' hands."
The Chekhub mobile app is designed to empower the frontline end user by providing clear information and instruction on exactly what needs to be accomplished, where, when and how to accomplish it. Checklists provided per ticket not only allow the frontline tech to efficiently and effectively execute each task, but the real-time interaction provides management teams instant visibility into task status, completion, and success.
DataBank's frontline teams are constantly on the move to ensure facilities are running smoothly, and carrying a laptop is cumbersome. The mobile app creates an easy way for technicians to be agile.
The Chekhub solution now gives DataBank's technicians the flexibility to quickly adjust processes and checklists when they determine a better way to complete a task or manage new equipment. "Our technicians really like the fact that they can change things themselves without having to engage IT in the process. That was a fundamental element for us," according to Friedman. "With a company at this scale, the number of requests that have to come through IT is tremendous. Anytime you can empower users to craft their own workflow, it's always advantageous."
Implementation and Scaling Success
During the implementation and ongoing customization, DataBank leaders have been impressed with Chekhub's responsiveness and flexibility. "I've been in IT for over forty years and have worked with all types and sizes of vendors. The Chekhub team has been so transparent, willing to listen and address our needs, even when those needs were unique to our company. If there were 50 items on a wish list, 45 of them would be knocked out. That just doesn't happen with technology vendors," Reed said of the Chekhub team.
Throughout the partnership, Chekhub has matched the evolution of its platform to meeting the changing needs of DataBank's business as it scales. "Chekhub's senior team has always shared their development road map, and we had the opportunity to request and help drive modules and features that were developed," said Reed. For example, DataBank helped drive the development of the "rounds" module within Chekhub.
The Chekhub platform has been well received in the field, according to Jason Penharlow, Data Center Operations Manager who oversees a team of nearly 350 technicians using the platform. "As a data center, we operate on the premise of uptime. This includes consistency and how exact and precise we need to be. Chekhub has allowed us to be precise and consistent with our methodology," said Penharlow.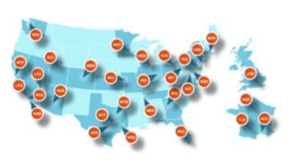 Benefits, Partnership, and ROI
The cost advantage of using the Chekhub SaaS product vs. operating and maintaining a proprietary platform has been another quantifiable benefit for a DataBank, according to Friedman. "Chekhub is constantly improving its platform, and we reap the benefits of those improvements without development costs," he said. "We also save valuable time not having to operate an internal system. I can get that time back and have my IT team work on other projects. IT's really helpful to have a vendor that feels more like a partner than a vendor."
Since going live, DataBank has completed over 50,000 checklists on the Chekhub platform and managed over 15,000 assets globally. The DataBank team has been able to maintain successful operations, maintenance and management of its data centers to ensure customer satisfaction.
Reed concludes, "The fact that we're responsible for hundreds of millions of dollars of customer equipment makes it very important that operations are managed timely and thoroughly. We've found Chekhub to be great solution for data centers." DataBank's adoption of Chekhub's Data Center Operations Platform includes solutions for asset management, CMMS, digital checklists, operator rounds, workforce management and change management in a single tool that easily integrates into their ecosystem.
About Chekhub:
Chekhub is a best-in-class SaaS platform designed with a focus on empowering frontline teams to perform their work with greater clarity, precision and efficiency. As the premiere software for operations management, the platform combines all your schedules, locations, assets, teams, and workflow processes in one powerful, easy-to-use digital platform for technicians, management and customers alike. With Chekhub, organizations can manage and maximize their daily operations and eliminate critical errors – allowing them to deliver and exceptional customer experience, increase profitability and successfully scale their business.
About DataBank:
DataBank enables the world's largest enterprises, technology, and content providers to consistently deploy and manage their infrastructure, applications and data on the right platform, at the right time, in the right place. Our colocation and edge infrastructure footprint consists of 65+ data centers and 20 interconnection hubs in 27+ markets, on-ramps to an ecosystem of cloud providers, and a modular edge data center platform with virtually unlimited reach. We combine these platforms with contract portability, managed security, compliance enablement, hands-on support, and a guarantee of 100% uptime availability, to give our customers absolute confidence in their IT infrastructure and the power to create a limitless digital future for their business.
To learn more or tour a facility, visit databank.com or call 1(800) 840-7533

Learn More